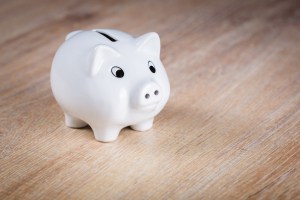 Heeft u last van uw voeten of benen? Pijn bij het lopen? Bekijk dan nu wat de zorgverzekeringen doen in 2020!
Elk jaar probeert onze beroepsvereniging weer tijdig een overzicht te maken van de aanvullende zorgverzekeringen. Ook dit jaar hebben ze weer een mooi overzicht gemaakt (klik hier voor het overzicht).
De vergoedingen voor de podotherapie zitten in de aanvullende verzekering, waardoor het niet ten koste gaat van uw eigen risico.
Daarnaast is de podotherapeut veelal vrij toegankelijk, dat wil zeggen dat u tegenwoordig geen verwijzing meer nodig heeft. Echter zijn daar wel een paar uitzonderingen in, te weten: rugklachten, diabetes of reuma.
Bij diabetes mellitus worden de consulten en voetbehandelingen vergoed vanuit de basisverzekering als er sprake is van een verhoogd risico. Het gaat hierbij om de medisch noodzakelijke voetzorg. De aanvullende (cosmetische) voetzorg, dus het knippen van gezonde nagels bijvoorbeeld, zal eventueel door de pedicure apart berekend worden en kunt u niet declareren bij uw zorgverzekering.
Wilt u weten welke pakket het beste bij u past, dan kunt u uiteraard terecht op vele vergelijkingssites. De consumentenbond heeft hiervoor weer een vergelijker gemaakt.
https://aandachtvoorlopen.nl/wp-content/uploads/2018/12/vergoeding-2019.jpg
923
1385
Simone
https://aandachtvoorlopen.nl/wp-content/uploads/2020/01/SA-AVL-logo-300x152.png
Simone
2019-12-10 16:57:57
2019-12-10 19:53:10
Vergoedingen bekend 2020